Optimizing Environmental Impact in Structural Design
Aaron Fisher | September 4, 2023
As a sustainability focused construction professional I frequently hear folks think of sustainability as something you do as the last step in design. However, it really needs to be considered in all stages of design. With this in mind I direct you to this great resource from the Structural Engineers Institute focused on helping engineers design to reduce embodied carbon. Finally, while I'm on my soapbox I will also stress it's often not just embodied carbon that can be saved, it's real $$$—overdesign leads to both wasted carbon and cash.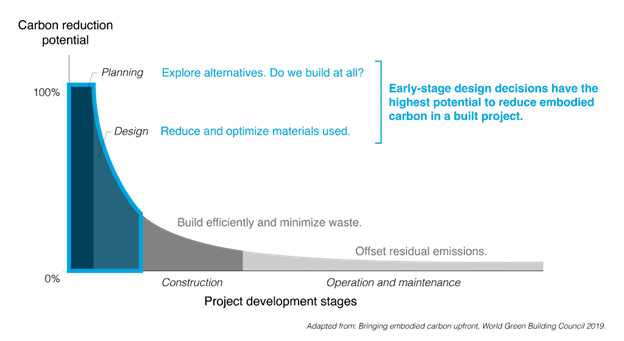 This site builds a good template, a structural framework if you will, to build sustainably. And it's critical that this question is asked, as often as "how much will this cost?" is asked.
To its credit, it also has one of my go-to points when someone asks how to build more sustainably: involve the manufacturer in the design process. While manufacturers are typically engaged at the bidding/construction phase for pricing, we can often help correct overdesign or custom solutions. The technical knowledge and expertise is much stronger than you realize with manufacturers. Often times the contractors are just parroting our points. So next time you are on a design/build project don't be afraid to include the manufacturer.
More resources about climate change and structural design:
VP of Business Development

Aaron Fisher